The Venezuela I Remember
Venezuela is a beautiful country, with a varied geography from snow-capped mountains in the Andes, large plains called Los LLanos, Caribbean beaches, the Amazon tropical , forests, deserts and islands. Venezuela has the largest oil reserves of the world, and many other natural resources.
In this series, I want to show and share the physical beauty of the country and the every day lives of the people who live in small towns, villages and rural areas.
Today, Venezuela is in the throes of economic, social, and political turmoil. With these photographs, I want to show the relatively calm and peaceful country I remember as a child and teenager. I lived with my family in Maracay and Barquisimeto, we went to the the Andes and Los Llanos for vacations. When I was 18, I moved with my family to Germany. I now live in San Francisco.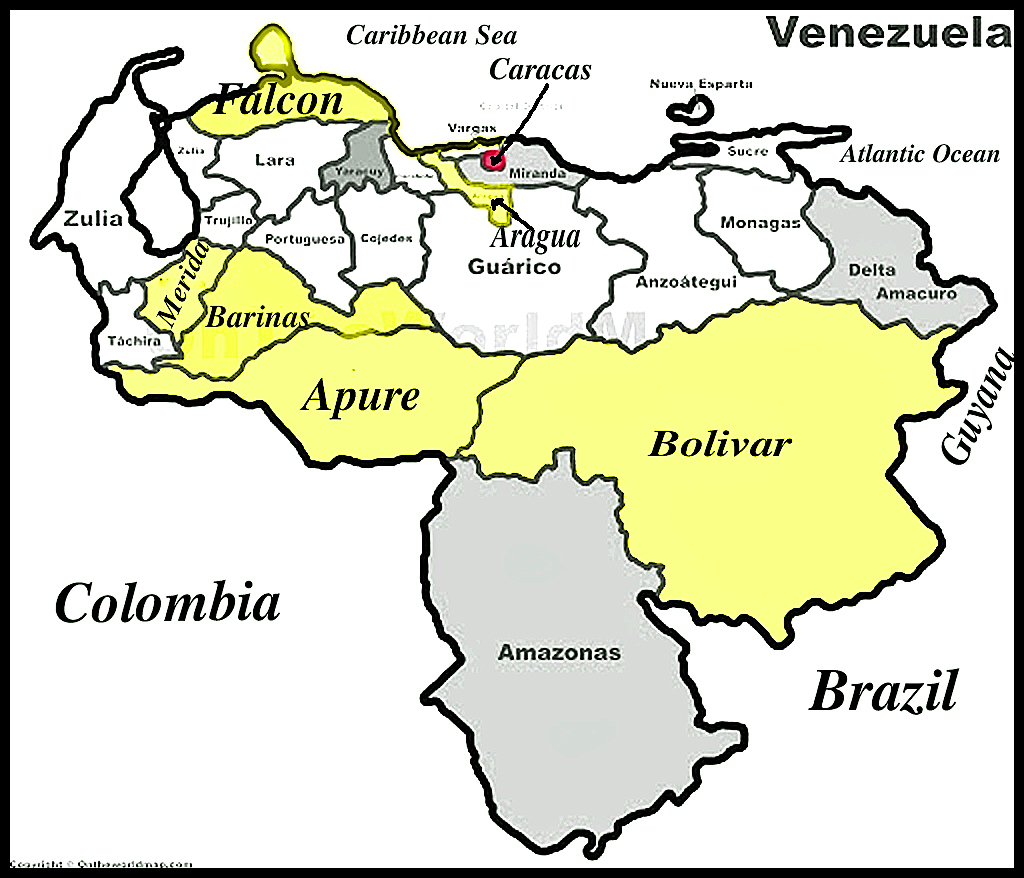 As an adult, I have gone back several times to visit and to photograph and try to capture some of the beauty of the country and the spirit of the people that still exists. I am not familiar with Caracas, the capital as I only visited there a few times. Venezuela has 23 states, the capital District and federal dependencies that cover offshore islands. In the map above the yellow areas show the areas that my images cover.
Because of the political and social turmoil in today's Venezuela, I don't foresee going again; I don't expect life there will change in my lifetime. All my friends have left the country or have died.
My last visit was in 2008. These images are the result of my multiple visits over many years prior to that date. It is a personal project in progress; I plan to make it a book.